イヤーパッド YAXI for Porta Pro Earpads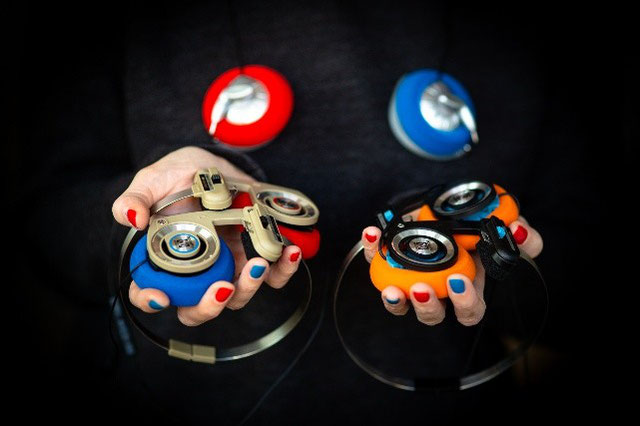 Are you looking to give your Porta Pro a new lease of life? Just try these on! Their larger dimensions spread clamp force more evenly over the outer ear and they are substantially more padded than the stock foams.They effectively reduce veil in addition to increasing transparency and detail presence.Plus, with a number of colors to choose from, you can customize the look of your own Porta Pro as well as the feel.

The Koss Porta Pro is quite the classic – an affordable headphone that harkens back to those before while retaining a sound that pleases modern audiences. However, despite being a shocker in the sound department, their comfort accurately reflects their aging design. YAXI, an ear pad manufacturer from Japan provide a simple and affordable solution. Their Porta Pro pads aren't using any unorthodox material such as their Alcantara line, but a soft sponge that better conforms to the ear.  Click here to see the full review.
The YAXI Earpads are not only eye candy because of their lush colours, they also reduce clamp pressure for improved comfort — and they alter the sound characteristics. For us, the Yaxi earpads worked like the icing on our (old) cakes. They are a little, affordable luxury that provides lots of pleasure and makes us you like and use your old gear again. And isn't that what this hobby is all about? Click here to see the full review.
Install Guide for Koss KPH30i by Kevin Claus
本製品ユーザーからのコメント・レビュー
YAXI Porta Pro Earpads
[Set Offer]
Any2@$19.99 (Please note the color/colors you choose)
Any3@$29.99 (Please note the color/colors you choose)
Orange+Black+Yellow+Blue+Red@$39.99 (with a special A3-sized Poster)
[Special Gift]

Buy any one will get a YAXI Porta Pro Poster
Final price
Free shipping to the following countries: Afghanistan, Albania, Andorra, Angola, Anguilla, Antarctica, Antigua and Barbuda, Armenia, Netherlands Antilles, United Arab Emirates , Algeria, American Samoa, Argentina, Aruba, Australia, Austria, Azerbaijan, Bahamas, Bahrain, Bangladesh, Barbados, Belarus, Belgium, Belize, Benin, Bermuda, Bhutan, Bolivia, Bosnia and Herzegovina, Botswana, Bouvet Island, Brazil, British Indian Ocean Territory, British Virgin Islands, Brunei, Bulgaria, Burkina Faso, Burundi, Cambodia, Cameroon, Canada, Cape Verde, Cayman Islands, Central African Republic, Chad, Chile, China, Christmas Island, Cocos [Keeling] Islands, Colombia, Comoros, Congo - Brazzaville, Congo - Kinshasa, Cook Islands, Costa Rica, Côte d'Ivoire, Croatia, Cuba, Cyprus, Czech Republic, Denmark, Djibouti, Dominica, Dominican Republic, Ecuador, Egypt, El Salvador, Equatorial Guinea, Eritrea, Estonia, Ethiopia, Falkland Islands, Faroe Islands, Fiji, Finland, France, French Guiana, French Polynesia, French Southern Territories, Gabon, Gambia, Georgia, Germany, Ghana, Gibraltar, Greece, Greenland, Grenada, Guadeloupe, Guam, Guatemala, Guinea, Guinea-Bissau, Guyana, Haiti, Heard Island and McDonald Islands, Honduras, Hong Kong SAR China, Hungary, Iceland, India, Indonesia, Iran, Iraq, Ireland, Israel, Italy, Jamaica, Japan, Jordan, Kazakhstan, Kenya, Kiribati, Kuwait, Kyrgyzstan, Laos, Latvia, Lebanon, Lesotho, Liberia, Libya, Liechtenstein, Lithuania, Luxembourg, Macau SAR China, Macedonia, Madagascar, Malawi, Malaysia, Maldives, Mali, Malta, Marshall Islands, Martinique, Mauritania, Mauritius, Mayotte, Mexico, Micronesia, Moldova, Monaco, Mongolia, Montenegro, Montserrat, Morocco, Mozambique, Myanmar [Burma], Namibia, Nauru, Nepal, Netherlands, New Caledonia, New Zealand, Nicaragua, Niger, Nigeria, Niue, Norfolk Island, Northern Mariana Islands, North Korea, Norway, Oman, Pakistan, Palau, Palestinian Territories, Panama, Papua New Guinea, Paraguay, Peru, Philippines, Pitcairn Islands, Poland, Portugal, Puerto Rico, Qatar, Réunion, Romania, Russia, Rwanda, Saint Barthélemy, Saint Helena, Saint Kitts and Nevis, Saint Lucia, Saint Martin, Saint Pierre and Miquelon, Saint Vincent and the Grenadines, Samoa, San Marino, São Tomé and Príncipe, Saudi Arabia, Senegal, Serbia and Montenegro, Seychelles, Sierra Leone, Singapore, Slovakia, Slovenia, Solomon Islands, Somalia, South Africa, South Georgia and the South Sandwich Islands, South Korea, Spain, Sri Lanka, Sudan, Suriname, Svalbard and Jan Mayen, Swaziland, Sweden, Switzerland, Syria, Taiwan, Tajikistan, Tanzania, Thailand, Timor-Leste, Togo, Tokelau, Tonga, Trinidad and Tobago, Tunisia, Turkey, Turkmenistan, Turks and Caicos Islands, Tuvalu, Uganda, Ukraine, United Kingdom, United States, Uruguay, U.S. Minor Outlying Islands, U.S. Virgin Islands, Uzbekistan, Vanuatu, Vatican City, Venezuela, Vietnam, Wallis and Futuna, Western Sahara, Yemen, Zambia, Zimbabwe Show more Show less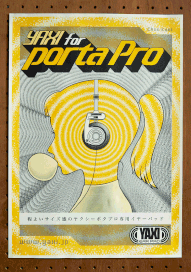 Porta Pro Poster
手描きのイラストを色ごとに分けて作製し、孔版印刷(リソグラフ)と言う孔の空いた版からインキを通して色を重ねる昔ながらの印刷方法で刷っています。デザインも印刷方法もPORTAPROが持つ独特なレトロフューチャーをイメージした手法を取りました。
About the Author: 
カナト ナオマサ (KANATO NAOMASA) 
BEST MUSIC ILLUSTRATOR 2010
https://kanatnow.tumblr.com/
対応機種 Compatible Models
Koss PORTAPRO
Koss SPORTAPRO
Koss KSC75
Koss KPH30I
Sennhaiser PXC300 
PX 200-II