YAXI HD650 Earpads イヤーパッド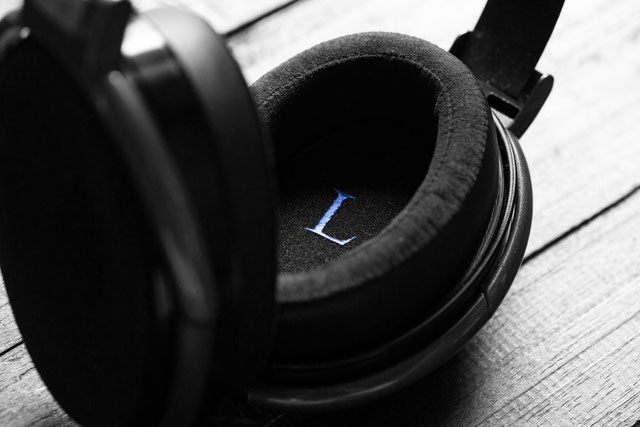 特徴 Features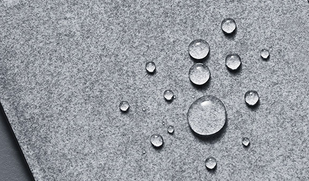 YAXI has introduced a new ear in earpads with the use of ALCANTARA®, a synthetic suede originating from automotive upholstery designed to be both comfortable and hard-wearing, a perfect material for earpads due to its supple feel and sweat repellent properties.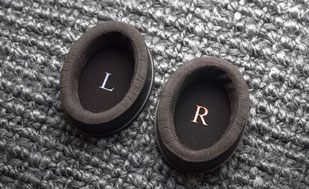 The contact surfaces and inner diameters are lined with Alcantara. The outer diameters are lined with protein leather, which are beautifully plush and impeccably constructed; flawless stitched and smooth all around.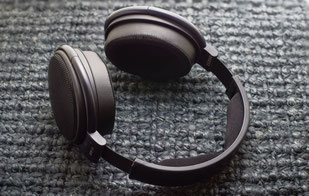 They offer a hybrid Alcantara construction, considerably expanded internal dimensions and a more coherent sound with with greater bass extension.It achieves a new level of balance between comfort and sound and caters to the discerning music listener and audiophile.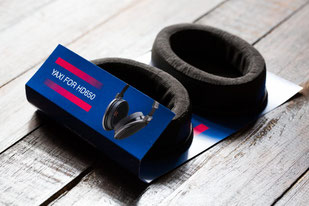 HD650ヘッドホン用にデザインされた本イヤーパッドは、内径部分と表面にイタリア製高級素材アルカンターラを採用したYAXI(ヤクシー)オリジナルのハイブリットイヤーパッド。パッド側面には合成レザーを使用した半解放型仕様。パッド内の空間を広く保つ設計で快適な装着感と新鮮なタイトなサウンドエフェクトが得られる。LRの印字フィルターも付属。

YAXI are an innovative ear pad manufacturer that you might not have heard about. They lack the Western presence of brands like Dekoni and Brainwavz, but they have a loyal following in Asia and a drive to gain more international traction. What differentiates them from the majority is their use of Alcantara; a synthetic suede originating from automotive upholstery designed to be both comfortable and hard-wearing. This makes it a perfect candidate for ear pads due to its supple feel and sweat repellent properties. Their HD650 pads are just one of an extensive line-up covering headphones of all shapes and sizes. Click here to see the full review.

A clear highlight is bass extension and control. The YAXI pads provide a more visceral sub-bass response with vast improvements in texture, dynamic contrast and detail. The HD650's low-end is neither pillowy nor fluffy. Now, it boasts great physicality, satisfying rumble and defined impact. But regardless, overall bass quantity remains similar to stock. Apart from a slight focus toward the mid-bass (rather than the upper-bass), overall coherence is left intact. So despite the bass's newfound guttural nature, the HD650 maintains enough composure to ensure great matchability throughout a large variety of genres. Timpani and cellos in classical music, for example, gain body and heft from these alterations.Click here to see the full review.
本製品ユーザーからのコメント・レビュー
Photo Gallery
YAXI HD650 Earpads
A pair of filters are also included.
Final price
Free shipping to the following countries: Afghanistan, Albania, Andorra, Angola, Anguilla, Antarctica, Antigua and Barbuda, Armenia, Netherlands Antilles, United Arab Emirates , Algeria, American Samoa, Argentina, Aruba, Australia, Austria, Azerbaijan, Bahamas, Bahrain, Bangladesh, Barbados, Belarus, Belgium, Belize, Benin, Bermuda, Bhutan, Bolivia, Bosnia and Herzegovina, Botswana, Bouvet Island, Brazil, British Indian Ocean Territory, British Virgin Islands, Brunei, Bulgaria, Burkina Faso, Burundi, Cambodia, Cameroon, Canada, Cape Verde, Cayman Islands, Central African Republic, Chad, Chile, China, Christmas Island, Cocos [Keeling] Islands, Colombia, Comoros, Congo - Brazzaville, Congo - Kinshasa, Cook Islands, Costa Rica, Côte d'Ivoire, Croatia, Cuba, Cyprus, Czech Republic, Denmark, Djibouti, Dominica, Dominican Republic, Ecuador, Egypt, El Salvador, Equatorial Guinea, Eritrea, Estonia, Ethiopia, Falkland Islands, Faroe Islands, Fiji, Finland, France, French Guiana, French Polynesia, French Southern Territories, Gabon, Gambia, Georgia, Germany, Ghana, Gibraltar, Greece, Greenland, Grenada, Guadeloupe, Guam, Guatemala, Guinea, Guinea-Bissau, Guyana, Haiti, Heard Island and McDonald Islands, Honduras, Hong Kong SAR China, Hungary, Iceland, India, Indonesia, Iran, Iraq, Ireland, Israel, Italy, Jamaica, Japan, Jordan, Kazakhstan, Kenya, Kiribati, Kuwait, Kyrgyzstan, Laos, Latvia, Lebanon, Lesotho, Liberia, Libya, Liechtenstein, Lithuania, Luxembourg, Macau SAR China, Macedonia, Madagascar, Malawi, Malaysia, Maldives, Mali, Malta, Marshall Islands, Martinique, Mauritania, Mauritius, Mayotte, Mexico, Micronesia, Moldova, Monaco, Mongolia, Montenegro, Montserrat, Morocco, Mozambique, Myanmar [Burma], Namibia, Nauru, Nepal, Netherlands, New Caledonia, New Zealand, Nicaragua, Niger, Nigeria, Niue, Norfolk Island, Northern Mariana Islands, North Korea, Norway, Oman, Pakistan, Palau, Palestinian Territories, Panama, Papua New Guinea, Paraguay, Peru, Philippines, Pitcairn Islands, Poland, Portugal, Puerto Rico, Qatar, Réunion, Romania, Russia, Rwanda, Saint Barthélemy, Saint Helena, Saint Kitts and Nevis, Saint Lucia, Saint Martin, Saint Pierre and Miquelon, Saint Vincent and the Grenadines, Samoa, San Marino, São Tomé and Príncipe, Saudi Arabia, Senegal, Serbia and Montenegro, Seychelles, Sierra Leone, Singapore, Slovakia, Slovenia, Solomon Islands, Somalia, South Africa, South Georgia and the South Sandwich Islands, South Korea, Spain, Sri Lanka, Sudan, Suriname, Svalbard and Jan Mayen, Swaziland, Sweden, Switzerland, Syria, Taiwan, Tajikistan, Tanzania, Thailand, Timor-Leste, Togo, Tokelau, Tonga, Trinidad and Tobago, Tunisia, Turkey, Turkmenistan, Turks and Caicos Islands, Tuvalu, Uganda, Ukraine, United Kingdom, United States, Uruguay, U.S. Minor Outlying Islands, U.S. Virgin Islands, Uzbekistan, Vanuatu, Vatican City, Venezuela, Vietnam, Wallis and Futuna, Western Sahara, Yemen, Zambia, Zimbabwe Show more Show less
対応機種 Compatible Models
HD650/HD600/HD660S/HD580/HD565/HD545/660S
Specification
Outer Diameter: 106mm*81mm
Inner Diameter: 75mm*51mm
Thickness: 25mm 
Package contains two pieces of earpads and two pieces of filters marked L and R.