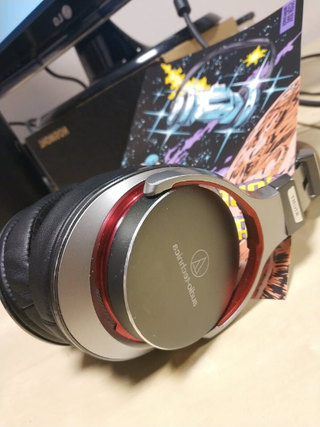 Wow. Just wow.
As every owner of Audiotechnica ATH-MSR7 knows, stock pads are nice, fit like a glove and are pretty high quality... for the first 18 months, after which the leather disappears and the magic wears out. The driver is tuned to the earpad, and the cost of replacing them after warranty outside of Japan/UK is somewhere around 85€ for a pair (audioklan prices in Poland). Most replacement earpads doesn't offer the comfort/quality, and every one of them kills the lower end of the spectrum, so you can forget that tiny amount of meaty bass that MSR7 can put out of them.
And then I found some reviews of Yaxi pads, the price was fair so I bought a pair for my MSR7. The buying process was simple, clean and I had them in Poland after 7 days.
SEVEN. DAYS. FROM. JAPAN. WOW.
And wow they are! The sound is there. The mid/upper-mid range is now more exposed, while the bass response is still there. They feel very sturdy, very well made (really, stock pads look cheap near them!) and the comfort is even better, after 6 hours of listening. I can really recommend them, and hope they're the go-to earpad for all MSR7 owners. Look great, sound better, and wear wonderfull. What else do you need? :)
Some images available here: https://imgur.com/a/yDhlFRP