YAXI HD25 Comfort イヤーパッド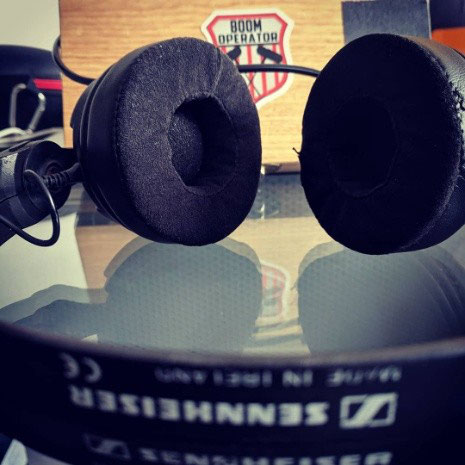 この製品はヤクシーによるHD25用イヤーパッドの代表格です。Sennhaiser HD25ヘッドホン用イヤーパッドではおそらく世界ではじめてアルカンターラ素材を使用したイヤーパッド製品になります。
特徴 Features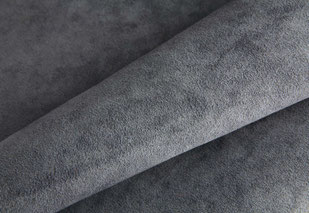 イタリア製高級素材アルカンターラを耳に触れる表面と内径部分に使用。アルカンターラ特有の心地よい肌触りと反響が少ない音の広がりを感受できる構造。
Alcantara は軽くて撥水性、難燃性、通気性が高く耐久性があり長持ちする、エコフレンドリーな 100%カーボン・ニュートラル素材です。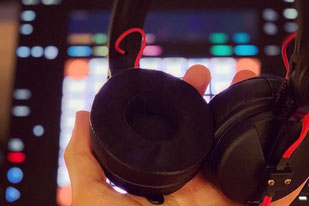 外径部分にはプロテインレザーを使用したYAXI初のハイブリッドイヤーパッド。内径くり抜き部分を36mm、ウレタンの厚みは16mmに設定。ドライバから発する音は耳に届くまでの間パッド全体に広がり、耳のあらゆる箇所で感知できるオンイヤーヘッドホンならではの楽しみ方を体現出来るアイテムです。音質傾向としましては「高域が伸びて、低域はそこまで主張してこなくなる」、長時間の視聴、映画鑑賞などに適していて、また職業上長時間ヘッドホンを付ける方にも大変おススメできるカスタムイヤーパッドです。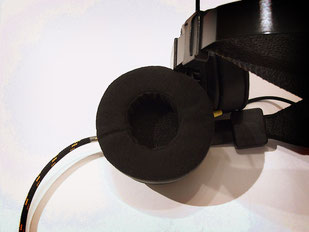 The outer cup is made with durable, genuine protein leather, while the inner cup is made with Alcantara – a synthetic material also known as "ultra suede" in the automotive world.
Alcantara is a very soft material, yet moisture and heat resistant, and highly breathable. It still feels warm enough for colder weather, but does not become a soppy mess after a sweaty, hot day outdoors. You could wear your HD25's for hours on end with less fatigue, even while wearing glasses.
The inner cushioning also provides more isolation, blocking out more self-noise from blowing wind or headphone cable handling. Even running the earpads still kept our HD25's hugging onto our ears.
YAXI HD25 Comfort Earpads combine pressure relief, functional and durability.To learn more, please check out Review by Bamfsound.
本製品ユーザーからのコメント・レビュー
YAXI for HD25 comfortを試してみた。
耳があたるところはアルカンターラ、外周はプロテインレザーのイヤパッド。つけ心地はHD25をつけているとは思えない感じ。これで家でリラックスしている時もHD25を使えるかも。 pic.twitter.com/NX8Gg0QlA4

— GODSIZE (@GODSIZE_VOLCANO) 2016年7月16日
というわけでUrbanears ZinkenにYAXI for HD25 Comfortを取り付けた〜(ちゃんとつきました(オリジナルより側圧が和らぐこともあって驚くほど音像が広がった pic.twitter.com/VIt1zTHDdI

— 🕊️Quarta 330🦉 Live at Circus Tokyo 13 Oct. (@q330) 2018年8月7日
Photo Gallery
YAXI HD25 Comfort Earpads
A pair of filters are also included.
Final price
Free shipping to the following countries: Afghanistan, Albania, Andorra, Angola, Anguilla, Antarctica, Antigua and Barbuda, Armenia, Netherlands Antilles, United Arab Emirates , Algeria, American Samoa, Argentina, Aruba, Australia, Austria, Azerbaijan, Bahamas, Bahrain, Bangladesh, Barbados, Belarus, Belgium, Belize, Benin, Bermuda, Bhutan, Bolivia, Bosnia and Herzegovina, Botswana, Bouvet Island, Brazil, British Indian Ocean Territory, British Virgin Islands, Brunei, Bulgaria, Burkina Faso, Burundi, Cambodia, Cameroon, Canada, Cape Verde, Cayman Islands, Central African Republic, Chad, Chile, China, Christmas Island, Cocos [Keeling] Islands, Colombia, Comoros, Congo - Brazzaville, Congo - Kinshasa, Cook Islands, Costa Rica, Côte d'Ivoire, Croatia, Cuba, Cyprus, Czech Republic, Denmark, Djibouti, Dominica, Dominican Republic, Ecuador, Egypt, El Salvador, Equatorial Guinea, Eritrea, Estonia, Ethiopia, Falkland Islands, Faroe Islands, Fiji, Finland, France, French Guiana, French Polynesia, French Southern Territories, Gabon, Gambia, Georgia, Germany, Ghana, Gibraltar, Greece, Greenland, Grenada, Guadeloupe, Guam, Guatemala, Guinea, Guinea-Bissau, Guyana, Haiti, Heard Island and McDonald Islands, Honduras, Hong Kong SAR China, Hungary, Iceland, India, Indonesia, Iran, Iraq, Ireland, Israel, Italy, Jamaica, Japan, Jordan, Kazakhstan, Kenya, Kiribati, Kuwait, Kyrgyzstan, Laos, Latvia, Lebanon, Lesotho, Liberia, Libya, Liechtenstein, Lithuania, Luxembourg, Macau SAR China, Macedonia, Madagascar, Malawi, Malaysia, Maldives, Mali, Malta, Marshall Islands, Martinique, Mauritania, Mauritius, Mayotte, Mexico, Micronesia, Moldova, Monaco, Mongolia, Montenegro, Montserrat, Morocco, Mozambique, Myanmar [Burma], Namibia, Nauru, Nepal, Netherlands, New Caledonia, New Zealand, Nicaragua, Niger, Nigeria, Niue, Norfolk Island, Northern Mariana Islands, North Korea, Norway, Oman, Pakistan, Palau, Palestinian Territories, Panama, Papua New Guinea, Paraguay, Peru, Philippines, Pitcairn Islands, Poland, Portugal, Puerto Rico, Qatar, Réunion, Romania, Russia, Rwanda, Saint Barthélemy, Saint Helena, Saint Kitts and Nevis, Saint Lucia, Saint Martin, Saint Pierre and Miquelon, Saint Vincent and the Grenadines, Samoa, San Marino, São Tomé and Príncipe, Saudi Arabia, Senegal, Serbia and Montenegro, Seychelles, Sierra Leone, Singapore, Slovakia, Slovenia, Solomon Islands, Somalia, South Africa, South Georgia and the South Sandwich Islands, South Korea, Spain, Sri Lanka, Sudan, Suriname, Svalbard and Jan Mayen, Swaziland, Sweden, Switzerland, Syria, Taiwan, Tajikistan, Tanzania, Thailand, Timor-Leste, Togo, Tokelau, Tonga, Trinidad and Tobago, Tunisia, Turkey, Turkmenistan, Turks and Caicos Islands, Tuvalu, Uganda, Ukraine, United Kingdom, United States, Uruguay, U.S. Minor Outlying Islands, U.S. Virgin Islands, Uzbekistan, Vanuatu, Vatican City, Venezuela, Vietnam, Wallis and Futuna, Western Sahara, Yemen, Zambia, Zimbabwe Show more Show less
対応機種 Compatible Models
SENNHEISER HD25/HD25 1-II
HD25 ALUMINIUM/HD25 Light
HD25 Amperior/HD25 SP
HD25 original for Addidas/HD25 plus
AIAIAI TMA-1/TMA-2/MB Quart PMB06 II