YAXI MSR7 Comfort イヤーパッド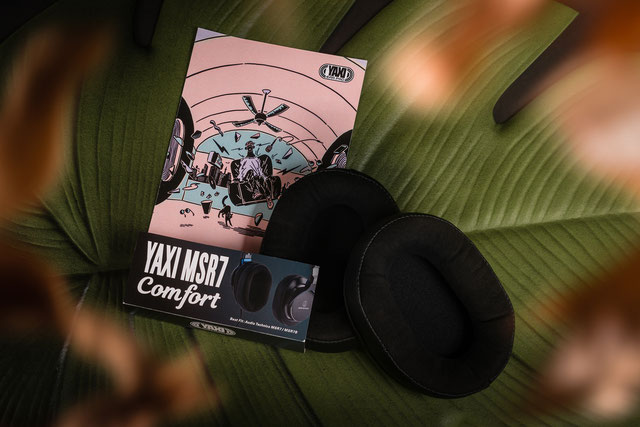 特徴 Features
YAXIからAudioTechnica MSR7ヘッドホン用イヤーパッドが発売。外側にプロテインレザー、肌に触る部分にイタリア製アルカンターラ素材を採用した独自のデザインセンスで構築し、長時間使用していてもほとんど疲れることない心地よさ満点のフィット感にナチュラルな印象の音へ生まれ変わることが出来るイヤーパッドです。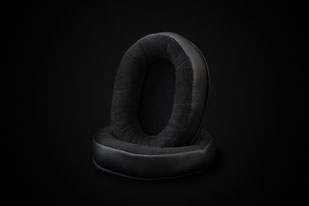 Incredibly long lasting comfortable and perfect fit, the Alcantara covered the contact surfaces gives you ears a break. Enhanced sound reproduction that is as natural as possible and true in every detail.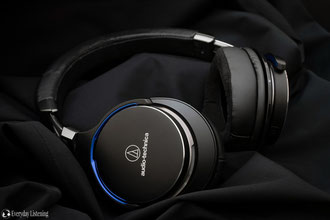 "More linear midrange, greater overall balance, improved imaging performance, more plush and breathable than stock pads."
"Equipped, they transform the MSR7 into a very well voiced midrange headphone that can compete, in terms of tonality, with higher priced models. " Click here to see the full review.

レビュー監修 野村ケンジ
ヘッドホンから本格ホームシアターまでオーディオに関する様々な記事を手がけるAVライター。ポータブルオーディオやホームオーディオなどのAV機器をメインに、専門誌やモノ誌、WEB媒体などで幅広く活躍。そのなかでもヘッドホン&イヤホンに関しては年間300モデル以上の製品を毎年試聴し続けているなど深い造詣を持つ。近年はTBSテレビ開運音楽堂「KAIUNハイレゾ」のアドバイザーとしてレギュラー出演するなど活動の幅をさらに広めている。
装着感の心地よさとナチュラル志向と呼びたくなるサウンドキャラクター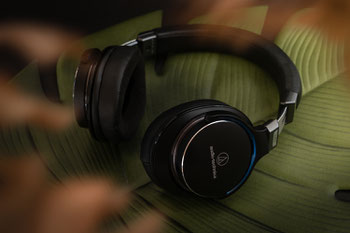 新しく登場した「YAXI MSR7 Comfort」の大きな特徴は2つある。それは、装着感の心地よさとナチュラル志向と呼びたくなるサウンドキャラクターだ。純正イヤーパッドは、しっとりとした肌触りや耳たぶを圧迫することのない絶妙な内側のデザイン、ピュアな高音を聴かせてくれる音色傾向など、なかなかの完成度を持ち合わせているため、不満を感じる人はほとんどないだろう。しかしながら、いざYAXIに交換してみると、更なるグレードアップが実現できることに気づかされてしまう。
高域が絶妙なバランスで整えられているため 中高域の繋がりがスムーズになる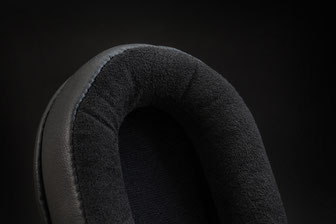 まず、YAXIイヤーパッドでは、外側にレザー、肌に触る部分にアルカンターラ素材を採用。加えて、柔らかめのウレタンを内部に採用することで、圧迫感のない、心地よさ満点の装着感をもたらしてくれる。結果、長時間使用していてもほとんど疲れることはなく、気がついたらアルバム数枚を聴き込んでしまっていたりする。「MSR7」を普段から愛用している人にとって、こういった装着感の良さは格別の恩恵となることだろう。また、音質面でも「MSR7」の新たな魅力を発見できるのが、YAXIイヤーパッドの特徴となっている。純正イヤーパッドの場合、高域がとてもピュアな音色をしているが、一部のJポップなど、曲によっては高域のキレばかりが目立って奥行き感のない表現に関してしまうことがある。それに対してYAXIイヤーパッドは、高域が絶妙なバランスで整えられているため、中高域の繋がりがスムーズで、とても自然な印象の音色へと生まれ変わってくれる。また、表面のアルカンターラや内部の柔らかいウレタンを採用しつつ、独自デザインのスタイルを採用した恩恵だろう、耳側とのフィット感が高まっていて低域の存在感とフォーカス感がずいぶんと増している。おかげで、ベースの音色はフォーカス感が高く、歌声にもさらなる厚みを感じられるようになった。
「MDR-CD900ST」にも汎用可能なイヤーパッド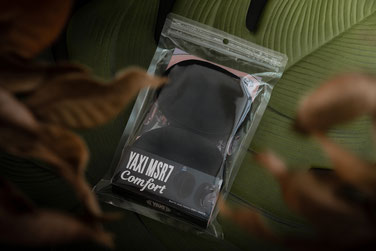 「YAXI MSR7 Comfort」はイヤーパッド形状の近いソニー「MDR-CD900ST」でも利用することができる。そこで、さっそく試してみたところ、装着感も音も良好という興味深い結果か出た。「CD900ST」の純正イヤーパッドは山の部分が低く表皮も柔らかいことから、長時間の使用には適しているものの音漏れや低域のヌケが気になる傾向もある。それが、YAXI MSR7 Comfortを使うことで圧迫感はそのままに触感が向上。かなり心地よい装着感に生まれ変わってくれる。また、音質的にも、サウンドチェックには分かりやすいけれども長時間聴き続けるのは少々つらいと感じてしまう鋭い高域がほんの少し和らげられ、中域との繋がりがスムーズな纏まりの良いサウンドへと変化。モニターとしてはもちろんのこと、リスニング用途にも充分使える汎用性の高いヘッドホンに生まれ変わってくれるのだ。
このように、「YAXI MSR7 Comfort」は、装着感の心地よさと自然なサウンドという、2つの恩恵をもたらしてくれる。単なるイヤーパッド交換ではなく、ヘッドホンのグレードアップパーツとして積極的に活用したい、完成度の高い製品だ。
本製品ユーザーのコメント・レビュー
YAXI MSR7 Comfort
Final price
Free shipping to the following countries: Afghanistan, Albania, Andorra, Angola, Anguilla, Antarctica, Antigua and Barbuda, Armenia, Netherlands Antilles, United Arab Emirates , Algeria, American Samoa, Argentina, Aruba, Australia, Austria, Azerbaijan, Bahamas, Bahrain, Bangladesh, Barbados, Belarus, Belgium, Belize, Benin, Bermuda, Bhutan, Bolivia, Bosnia and Herzegovina, Botswana, Bouvet Island, Brazil, British Indian Ocean Territory, British Virgin Islands, Brunei, Bulgaria, Burkina Faso, Burundi, Cambodia, Cameroon, Canada, Cape Verde, Cayman Islands, Central African Republic, Chad, Chile, China, Christmas Island, Cocos [Keeling] Islands, Colombia, Comoros, Congo - Brazzaville, Congo - Kinshasa, Cook Islands, Costa Rica, Côte d'Ivoire, Croatia, Cuba, Cyprus, Czech Republic, Denmark, Djibouti, Dominica, Dominican Republic, Ecuador, Egypt, El Salvador, Equatorial Guinea, Eritrea, Estonia, Ethiopia, Falkland Islands, Faroe Islands, Fiji, Finland, France, French Guiana, French Polynesia, French Southern Territories, Gabon, Gambia, Georgia, Germany, Ghana, Gibraltar, Greece, Greenland, Grenada, Guadeloupe, Guam, Guatemala, Guinea, Guinea-Bissau, Guyana, Haiti, Heard Island and McDonald Islands, Honduras, Hong Kong SAR China, Hungary, Iceland, India, Indonesia, Iran, Iraq, Ireland, Israel, Italy, Jamaica, Japan, Jordan, Kazakhstan, Kenya, Kiribati, Kuwait, Kyrgyzstan, Laos, Latvia, Lebanon, Lesotho, Liberia, Libya, Liechtenstein, Lithuania, Luxembourg, Macau SAR China, Macedonia, Madagascar, Malawi, Malaysia, Maldives, Mali, Malta, Marshall Islands, Martinique, Mauritania, Mauritius, Mayotte, Mexico, Micronesia, Moldova, Monaco, Mongolia, Montenegro, Montserrat, Morocco, Mozambique, Myanmar [Burma], Namibia, Nauru, Nepal, Netherlands, New Caledonia, New Zealand, Nicaragua, Niger, Nigeria, Niue, Norfolk Island, Northern Mariana Islands, North Korea, Norway, Oman, Pakistan, Palau, Palestinian Territories, Panama, Papua New Guinea, Paraguay, Peru, Philippines, Pitcairn Islands, Poland, Portugal, Puerto Rico, Qatar, Réunion, Romania, Russia, Rwanda, Saint Barthélemy, Saint Helena, Saint Kitts and Nevis, Saint Lucia, Saint Martin, Saint Pierre and Miquelon, Saint Vincent and the Grenadines, Samoa, San Marino, São Tomé and Príncipe, Saudi Arabia, Senegal, Serbia and Montenegro, Seychelles, Sierra Leone, Singapore, Slovakia, Slovenia, Solomon Islands, Somalia, South Africa, South Georgia and the South Sandwich Islands, South Korea, Spain, Sri Lanka, Sudan, Suriname, Svalbard and Jan Mayen, Swaziland, Sweden, Switzerland, Syria, Taiwan, Tajikistan, Tanzania, Thailand, Timor-Leste, Togo, Tokelau, Tonga, Trinidad and Tobago, Tunisia, Turkey, Turkmenistan, Turks and Caicos Islands, Tuvalu, Uganda, Ukraine, United Kingdom, United States, Uruguay, U.S. Minor Outlying Islands, U.S. Virgin Islands, Uzbekistan, Vanuatu, Vatican City, Venezuela, Vietnam, Wallis and Futuna, Western Sahara, Yemen, Zambia, Zimbabwe Show more Show less
対応機種 Compatible Models
Audio Technica ATH-MSR7 / ATH-MSR7B / ATH-SR9/ ATH-DSR7BT/ATH-DSR9BT
SONY MDR-CD900ST / MDR-7506
Specification
Outer Diameter: 98mm*74mm
Inner Diameter: 62mm*36mm
Thickness: 20mm